Andy Fenner, Author of Taking it Easy Cooks for SA's Top Chef David Higgs
Andy Fenner, author of the the upcoming cookbook Taking it Easy: 20 of SA's Top Chefs Cook for Family & Friends, recently cooked a three-course dinner for South Africa's top chef, David Higgs (as voted by Eat Out Magazine in 2011) for his new column in Taste Magazine. Taste also included a short video of the evening where you can see Fenner preparing the meal.
Food writer and blogger Andy Fenner gets his apron strings in a knot at the thought of cooking for the country's top chef.

"When I first heard I was getting a monthly column in TASTE magazine I was thrilled, naturally.

When I heard the format would be me cooking for some of South Africa's top chefs, that excitement started resembling anxiety.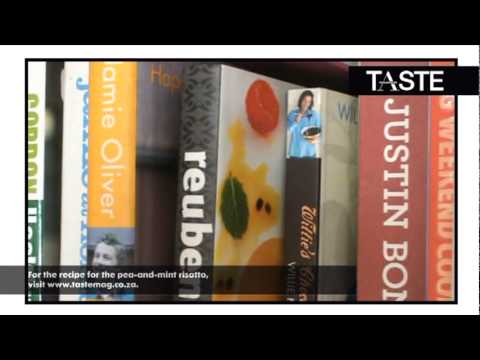 As well as being a food writer, Andy Fenner is co-owner of Frankie Fenner Meat Merchants (FFMM), a shop that sells ethically sourced cuts of meat. Clare Mack, of Spill, wrote a piece about Fenner and FFMM for her website.
Andy Fenner is known to people in the food business in Cape Town, and after a few appearances as a blogger (remember jamiewho?), which was when I first met him, a blogger in a portal, afficionado, (a kind of hipsters guide to cooldom in the Mother City), he has now transmogrified himself into a butcher.

Now, he does not actually butch himself, his suppliers do that for him.

Andy's job seems to be the quality, PR and written word gatekeeper over what FFMM (Frankie Fenner Meat Merchants) sell.
Book details